Instant Cash Title Pawns
Find out how much you qualify for with an online title pawn from Express Car Title Loans! Same day funding with loan amounts of $3,000 or more!

Apply Now To Get A Same Day Title Pawn!
How To Get A Title Pawn & What's Required
At Express Car Title Loans we get contacted all the time by people who are interested in getting a loan but don't know how the process works. Many people ask us to pawn my car title and others are looking for simple car title loans. Did you know there's an option where you can get a title pawn loan of up to $15,000 and keep driving your vehicle? Title pawns have been around for years but they're just now becoming more popular as a way to get fast cash within one business day.
How Does An Express Title Pawn Work
A title pawn uses your vehicle's equity as collateral for a short term loan. The car's title has to be entirely paid off for any pawn shop or lender to work with you and the lender uses that title as security for a loan. You'll repay the loan over 6 months to 5 years while still driving the vehicle.
Requirements for a title pawn are straightforward assuming you have the car's title and it's in your name. Besides that, we need proof of income from your employer and verification that you can make the monthly payments. In some instances, we'll ask to see proof that the vehicle's insured and has proper registration details.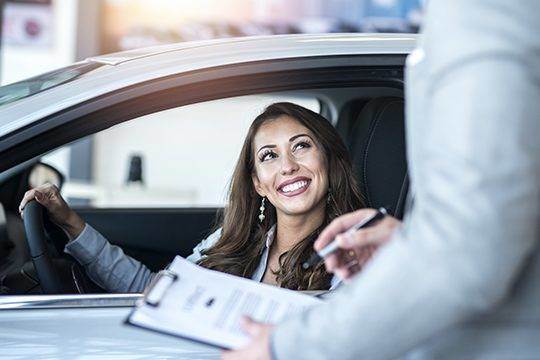 Same Day Online Title Pawn Loans With A Bad Credit Score?
It may surprise you to know, but these title pawns are designed for customers with poor credit scores. We all know how hard it is to get cash from an unsecured lender if you have bad credit. They probably won't even let you apply if your FICO score is under 500! But with Express Car Title Loans, you can cash out equity from your vehicle and it doesn't matter if you have poor credit or no real credit history. The equity in your car or truck is what's used to get you approved for a loan and you can often borrow $5,000 or more with a bad credit score when you apply for a New Mexico title loan.
Applying For Title Pawns Online With Express
Whether you're looking for a same day vehicle pawn car or get a title loan, the process is pretty similar. Here at Express Car Title Loans we feature an online application that takes minutes to complete, and all we need is your vehicle info, mileage and VIN information. After your car passes the vehicle inspection and you hand over the pink slip you can get cash from the title pawn lender. The entire underwriting process takes less than an hour and most companies can have money sent to your bank account within one business day.
What Else To Know About A Title Pawn Loan
No matter if you're looking for a title pawn near me or researching title pawn loans online, there are a few things you should keep in mind before picking a lender. Online title pawns are typically more expensive than a traditional personal loan. That's because they're considered high-risk loans and the interest rates can be very high. In fact, the average title pawn loan has an annual percentage rate (APR) of 300%. Your car's equity is secured by your car title and if you pawn a car title you are giving the car title and there's always the risk of losing the vehicle because of a missed payment. Do what you can to pay off your title pawn quickly and make sure you only borrow what's absolutely necessary!
Does a title pawn sound like the best option for your financial situation? If so, you can get started with Express Car Title Loans. We offer quick approval and same day financing for most borrowers that are seeking an online title loan or title pawn and we can also help you with any questions or concerns you have. Contact us anytime at 888-864-7180 to get more information!