Registration Loans Online
Apply today with Express Car Title Loans to get a registration loan of up to $5,000. You don't need good credit and most vehicles can qualify.

Apply Now To Borrow Cash With A Registration Loan!
Same Day Registration Loan Requirements
Express Car Title Loans offer registration loans in Arizona and a few other states, and all we need is your MVD documentation showing the vehicle is registered in your name. There's no need for a lien free car title with these types of loans and you can borrow $1,000 or more with same day funding if you apply before 10:00am MST.
Registration Loans Explained
A registration loan is an opportunity to refinance your registration rather than losing your license plate or paying expensive fees at the DMV for renewing late. These loans are usually given through car title loan companies instead of registration agencies because online lenders have more options available for collateral. The lender will keep the registration document and all other vital information about the car, including insurance information and proof of registration.
How Are Registration Loans Different From Car Title Loans
Registration loans differ from car title loans because you're not using the car title as collateral for the money you borrow. Instead, you use the vehicle's registration as collateral. Registration loans will often lead to lower loan amounts, but that makes sense because the amount of equity is lower with a car registration versus the actual pink slip.
Registration agencies, car dealerships, and car title loan companies offer many registration loans. A registration loan works like a lien against the registration without turning over your plates' physical ownership. You will continue to own your registration, but your lender can use it as collateral for the registration loan.
Information collected during the application process is necessary whenever you sign an agreement. Sometimes, this information must be documented on paper; other documents might be established electronically through online registration forms or e-signing techniques. Borrowers must supply several personal details when applying for a registration loan.
Most lenders do not offer registration loans unless the borrower has a clear history of credit payments and repayment plans with previous lenders. The title loan company may also run a credit report to check for recently missed payments or other active loans.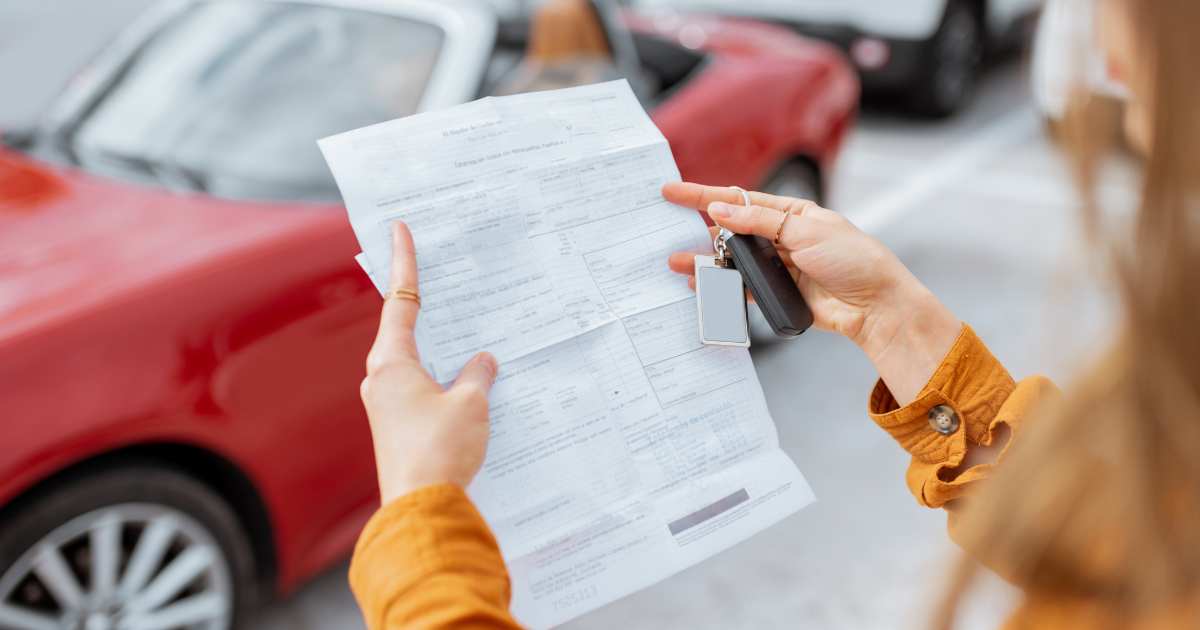 Where Can I Get A Registration Loan
Registration loans are offered in many of the same states where you can get a car title loan. In some states like Arizona, registration loans are offered by Express Car Title Loans just as often as car title loans. However, registration loan companies may only offer registration loans in other states in limited circumstances. Arizona has become a popular state for registration loans, and multiple companies that don't even provide title loans are pushing registration loans! These lenders are primarily based in Phoenix and you can apply online or in person!
So, what is a registration loan? A registration loan is a chance to refinance your registration online, so you don't have to turn over ownership of the plates or lose the registration documents for any reason during refinancing if you've lost them already. Registration lenders use this information as collateral instead of using your pink slip and vehicle's certificate of ownership. If you want to avoid losing these important documents when refinancing, registration loans might be for you.
How Long Does It Take To Get A Registration Loan
It typically takes less than 24 hours to receive registration loan approval. Like online title loans, you can get approved for registration loans online or in-person with local lenders. Typically, registration loan approvals are completed within one business day after receiving the application. Credit checks are not always required to obtain registration loans, so getting prequalified is possible before filling out the necessary documents.
How Much Does A Registration Loan Cost
Registration loans typically have higher interest rates than traditional types of financing because registration loans are considered high risk by most lenders offering them. Interest rates on registration loans are usually fifteen percent above what you'd normally pay if you went through a traditional lender since registration lenders do not offer credit lines and only work with established borrowers with good payment records. The APR rate will be similar to a title loan online, but the amount available will be lower.
Contact us at Express Car Title Loans to see how much money you can get with an online registration loan. You can fill out an online application or call us at 888-864-7180 and our friendly agents will walk you through the process to get cash within 24 hours!